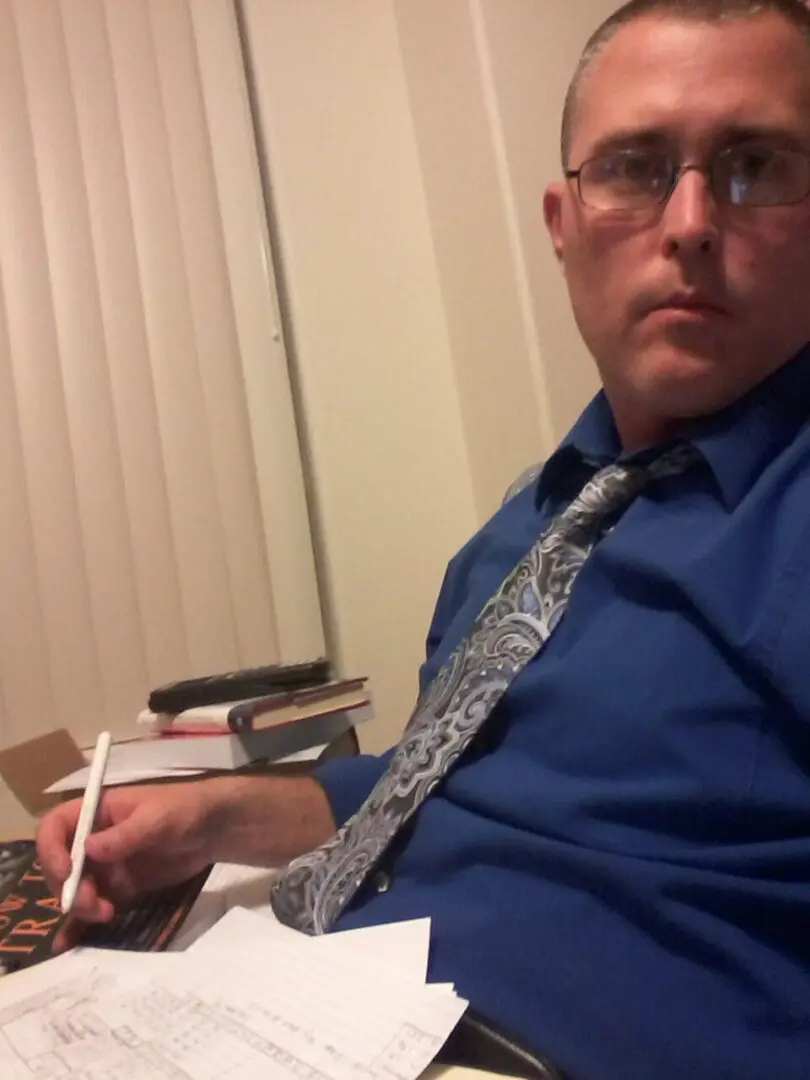 Meet Robert, Entrepeneur, Author, Veteran and PTSD/Trauma Survivor
Robert Serocki, Jr. enlisted in the Marine Corps in 1988 right out of high school. During his tour of duty, he fought on the front lines of the first Gulf War. Several years after returning home, Robert developed PTSD. Because of the PTSD, Robert lost his professional job of nearly 20 years, lost two houses, had no place to live, he was abandoned, he had to file bankruptcy, attempted suicide twice, was on seven different medications at once, ended up in a wheelchair for several years and went from 155lbs to 225lbs.
 Robert decided this was no way to live as a drugged-up zombie in a wheelchair, that there had to be a purpose for his life, a reason for going through all of this. So, he got off of the medications, got out of the wheelchair, and healed his PTSD on his own. Once Robert got off his medication and out of the wheelchair, he began his journey. After this whole 20-year horrific journey, Robert healed his PTSD in healthy, natural ways. Robert has completely rebuilt his life. He now owns a home and works for himself as an entrepreneur and an author, is completely medication-free, has been out of the wheelchair for many years, and lost all of the extra weight he gained. Now, he is inspiring people by sharing his very personal story. 
By Robert Serocki, Jr.
3/27/2014
Copyright © 2023 by Robert Serocki, Jr.
In my box I hide, safe and sound inside
Barrier put up, outside denied
Holding you back, staying with what's familiar, keeps you down, seems quite peculiar
Focused on the negative, the box stays closed. I am my own worst enemy, I suppose
Second guessing the opportunity to be successful, I am the only one who knows
Staying focused on the past holds you back, as my box only shows
So, I come out of my box and I discard my shield. My brightest future, as a sword, I must wield!
Hmmmm, my box…